Weekend specials from Vault Wholesale 11.1.19
       USA's Most Trusted Precious Metals Dealer
Joel direct: 503 213 3352
Happy Friday,
 And Happy November. That sure got here fast!
 The market is holding steady as we approach the end of a very good year for precious metals. As I type, Gold has closed above $1,500, up 28% in the last 12 months. Likewise, Silver is up 30% since last November while Platinum has gained 22% since February and Palladium is up 13% since March. All great results and perhaps merely the start of a sustained bull run.
 _______________________________________________
This week, we have negotiated some terrific deals on an absolute HORDE of old European fractional gold (King Edward and King George sovereigns, French 20 franc Angels and Napoleons), as well as some new and old Platinum – new 2019 British Queen's Bull Platinum coins and old Engelhard bars, still in their original assay cards! On the silver side, we've managed to acquire a precious few full sealed sheets of some of the rarest modern proof coins minted – Isle of Man Angels and Nobles. We're selling the lot for $1,000 less than the exclusive distributor. We've also gotten our hands on a rare sealed 2012-S Silver Eagle Monster box.
________________________________________________
Some very exciting news for us in the coming weeks…
 One of our very favorite clients is a geologist. One of his favorite hobbies is hunting gold (I'm pretty sure that's not the correct term. HAHAHA!). His fellow geologist friend and mentor is a very well known miner and collector who, now nearing 80 years of age, is negotiating to sell off much of his absolutely amazing collection of crystalline gold and gold nuggets; gold that he has collected over a lifetime. His meticulously curated collection includes beautiful specimens from historic mining districts with a strong emphasis on Nevada localities. Don't know if these should go into private collections or into a museum, but we have been gifted with the opportunity to market this stunning collection. Stay tuned!
_______________________________________________

Certified coin specials: 
 We're going with an 18th century theme this week.
As always, we go through literally thousands of coins to come up with four rare ones that offer terrific eye appeal and a price that is well below price guide.
 This week's featured coins include a blast white MS67 1885 Morgan Dollar, a frosty 1899 Quarter Eagle ($2.50 Liberty Head), a highest-grade-known 1873 Shield Nickel, and a literally one-of-a-kind 1866 Proof Seated Half Dime. Great coins, one and all…
 and one of them is priced at half of price guide.
  _____________________________________________
Market Conditions:
This week's closing spot prices, per 
Kitco
:
Gold $1,515.10
Silver $18.18
Platinum $953
Palladium $1,817
______________________________________________
Thanks for reading. We appreciate it very much. Wishing you a great weekend.
EUROPEAN FRACTIONAL GOLD
 Simply put, "fractional" gold coins are coins that weigh less than an ounce. Among the most popular and enduring examples are Sovereigns from the UK and Twenty Francs coins from France.

BRITISH GOLD SOVEREIGNS – KING GEORGE and KING EDWARD
 The British Gold Sovereign is a 22 karat gold coin. About the size of a U.S. nickel, with a gold content of nearly 1/4 ounce (.2354 troy ounces), the "Sov" is one of the most popular, and widely distributed, gold coins in history. First issued in 1489, the modern coin known as the British Gold Sovereign was first minted in 1817 and was a fully circulating coin as recently as 1932. Today, it holds the distinction of being the only pre-1933 coin to carry over to the modern era.
Sold in lots of 10 for $100 below our published prices!
Your
 choice of:
King George
 for 
only $382
 each ($3,820 total for the lot of 10) or
King Edward
 for 
only $389
 each ($3,890 total for the lot of 10)
Each lot of 10 coins contains 2.354 troy oz of gold
Coins are "average circulated"
Our choice of date(s) and mint mark(s)
Please note – only 100 King George available at this price!
FREE SHIPPING – discretely packaged, fully insured, signature required.
__________________________________________________
FRENCH TWENTY FRANCS ANGELS and NAPOLEONS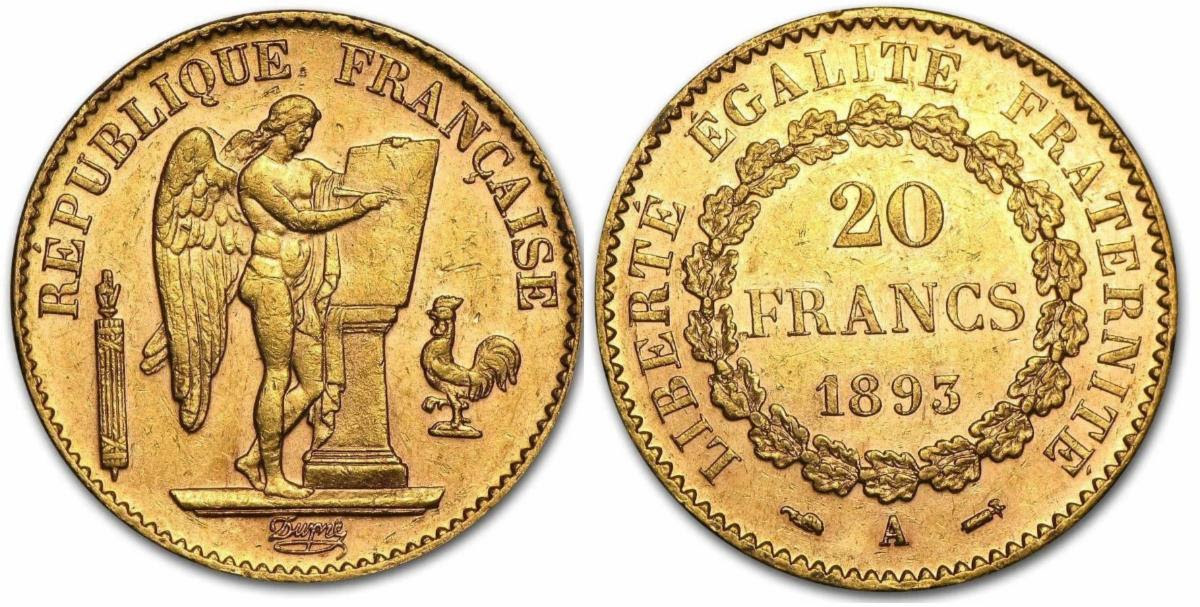 French twenty francs are 22k gold with a gold content of .1867 troy oz per coin.
Sold in lots of 10 (1.867 troy oz of gold per lot of 10)
Your choice of Angels or Napoleons for only $14.99 per coin above spot!
only $298 each ($2,980 for each lot of 10 coins)
FREE SHIPPING
Random date(s) and mint mark(s) of our choice.
200 Angels and 700 Napoleons available at this price.
___________________________________________________
Call Joel direct at 503.213.3352 to place your order.
Platinum has gone up 22% since February!
Today, we offer the best of the old and the best of the new…
ENGELHARD ONE OUNCE PLATINUM BARS in ORIGINAL ASSAY CARDS
Quite frankly, I'd never seen these before!
 We are delighted to offer 40 of these classic bars, sold with a minimum of only 5 oz
5-9 bars: spot +69.99 ($1,023 per bar)
10 or more: only spot +64.99/oz ($1,018 per bar)
Please note – these are decades old. The bars are sealed in the original assay cards, but many of the cards have "been around the block" and are bent, bruised, scuffed. The bars are mint.
Only 40 available – FIRST COME, FIRST SERVED
FREE SHIPPING
____________________________________________________________
2019 QUEEN'S BULL – ONE OZ BRITISH .9995 PLATINUM COINS
Her Royal Majesty! Wow, those are nice coins.
Minimum order is only 5
5-9 coins: spot +74.99 ($1,028 per coin)
10+ coins: only spot +64.99 ($1,018 per coin)
Supply is VERY LIMITED!
FREE SHIPPING
______________________________________________________
Call Joel direct at 503.213.3352 to place your orders.
CERTIFIED COIN SPECIALS
 We present this week's four beautiful and rare 19th century coins, all hand picked for their eye appeal and great price.
1885 MORGAN DOLLAR – PCGS certified PF67 CAMEO
There's frosty and then there's FROSTY!
PCGS has only graded 3 higher than this gem.
PCGS price guide is a solid 
$2,500
Our asking price is only $2,095
Exact coin pictured. First come, first served 
FREE SHIPPING
______________________________________
1899 $2.50 LIBERTY HEAD QUARTER EAGLE – PCGS certified MS66
Oh yeah! That's a winner!
PCGS has only assigned this grade to 31 coins (with only 3 graded higher). That's RARE.
PCGS price guide is a rock steady 
$3,250
Your price is only $2,495
FREE SHIPPING
Exact coin pictured – first come, first served
________________________________________
1873 SHIELD NICKEL (closed 3) – PCGS certified MS66
There is none finer! This is the highest grade PCGS has assigned to this coin variety.
Population is only 11.
Your price is only $4,250 ($2,250 off of price guide!)
Exact coin pictured
First come, first served
FREE SHIPPING
_____________________________________________________
1866 HALF DIME – NGC certified PF67 ULTRA CAMEO
 Okay, I've been looking at this incredible specimen for a couple of weeks.
 NGC has only ever graded ONE this high – IT'S THE ONLY ONE!
 And it's sideways in the holder. So weird!
And wonderful.
And truly one of a kind.
Your price is…
HALF OF PRICE GUIDE
Exact coin pictured
First come, first served
FREE SHIPPING 
__________________________________________
P.S. Just missed the cut this week – a lovely 1899 Barber Half in NGC MS65. Nice price! Please email or call for image and pricing. Thanks.
__________________________________________
 Call Joel direct at 503.213.3352 to order
 These Isle of Man coins are super rare, highly collectible and we're asking $1,000 less than the company who has the exclusive rights to them!
ISLE of MAN – one oz 2017 SILVER ANGELS & NOBLES – REVERSE PROOF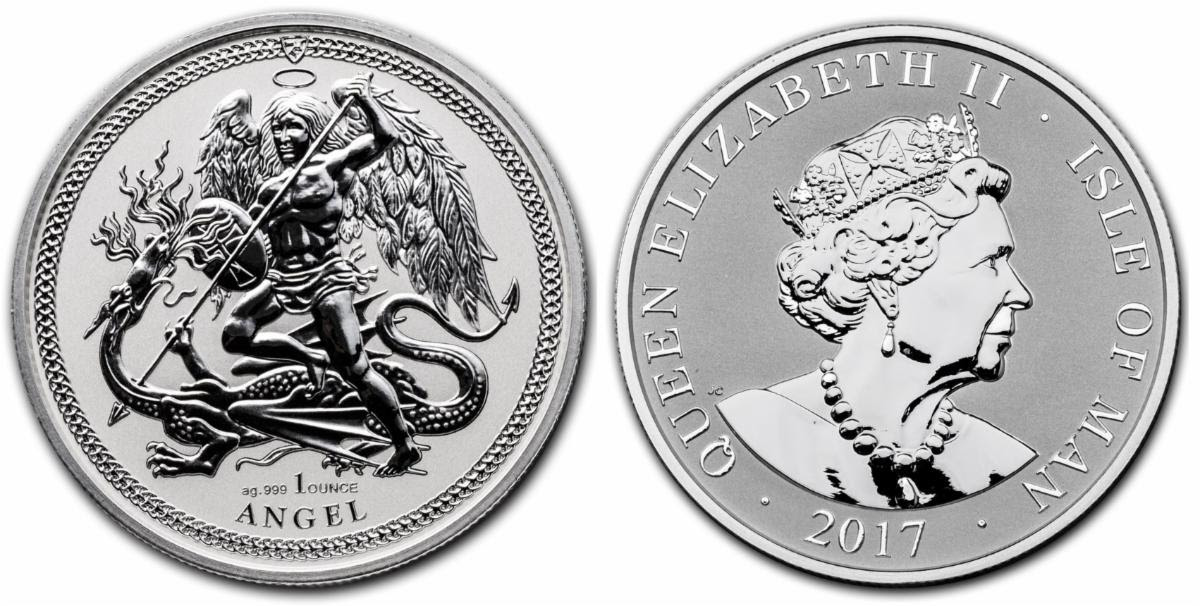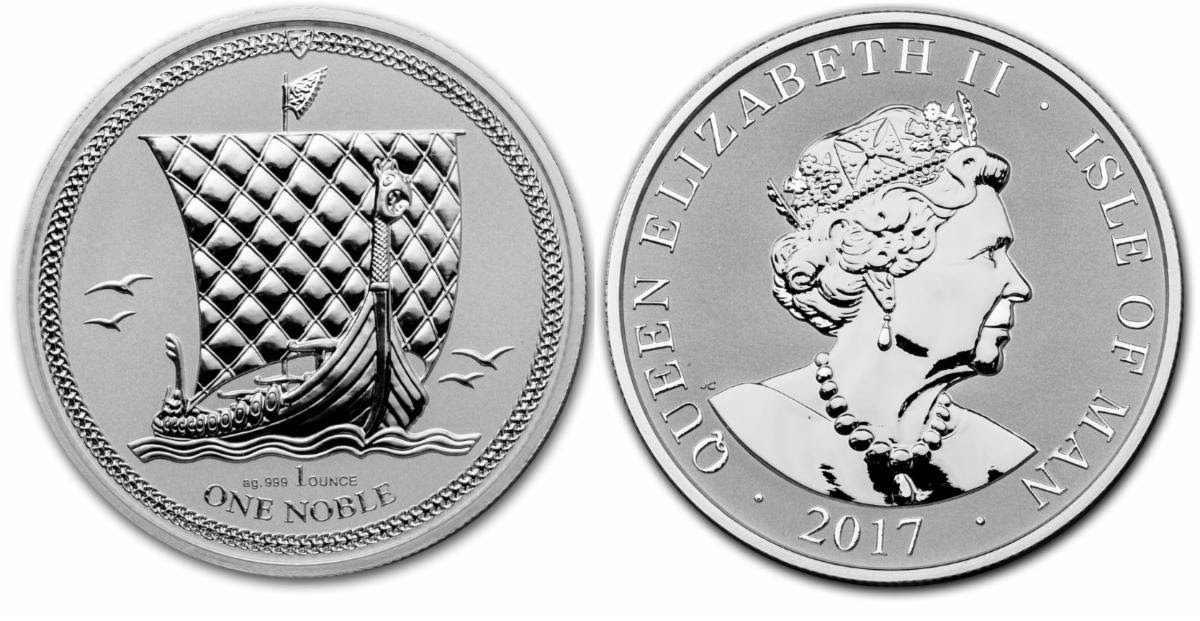 Each of these reverse proofs had a mintage of only 5,000. They were sold exclusively through a single distributor. They sold out quickly and are now going for $58 – $63 each on the secondary market.
 We have ONE LOT of 75 coins: three sealed, original sheets of Angels (20 per sheet = 60 coins) and one sealed original sheet of Nobles (15 coins).
 I won't publish the name of the exclusive retailer here (happy to provide the info privately), but if you bought these 75 coins from them today, you'd pay $4,439 (and they don't specify that they have original, sealed, uncut sheets like the ones we're offering).
We're asking $1,000 less!
$1,000 less!!!
Total for the lot of 75 is $3,449
ONLY ONE LOT AVAILABLE – first come, first served
FREE SHIPPING
__________________________________________________
BU 1964 KENNEDY HALF DOLLARS:
 Our pals at AP*** sell $100 face bags of BU Kennedys today for $1,672.
 Only $1,572 per $100 face (200 half dollars)
FREE SHIPPING
Prefer "plain old" 90% silver? Please check 
our website
 for current prices. ______________________________
_________________________
2012-S SAN FRANCISCO SILVER EAGLE MONSTER BOX – MINT SEALED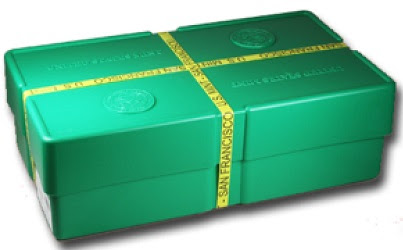 I'm having trouble finding another retailer offering a sealed box of
2012-S Silver Eagles today. Last time I saw one, it was spot +6.99/oz.
We have ONE sealed box available today for
Only spot +3.19/oz! ($10,685 for the sealed box)
ONE available – first come, first served
FREE SHIPPING
We also have tremendous prices on sealed back-date West Point boxes – every year from 2009 – 2016 is currently in stock. Your choice – only spot +2.99/oz! ($10,585).
________________________________________________
Call Joel direct at 503.213.3352 to place your orders.
Also available:
EVERYTHING! If you don't see it among the 
over four million dollars of inventory
 in 
our eBay store
, or on 
www.vaultwholesale.com,
please ask. If we don't have it on hand, we will quickly source it for you at a great price
 Prices include discount for payment by bank wire or personal check. Most prices include shipping and insurance (see individual items for minimums, if any, required to receive free shipping). Prices offered are indications and are subject to change without notice. Please call to confirm.
Questions? We're always glad to hear from you. Feel free to call or email any time.
Thanks for looking and thanks again for your business. We appreciate it!
Joel's direct line: 503.213.3352
For our newer clients:
WHO EXACTLY IS VAULT WHOLESALE?
 Great question!
 We are a small, family run, U.S. business, with offices in Central California and Southern Washington State. We're celebrating 
21 years on eBay
, where we are 
Power Sellers
, with 
Top Rated
 status, earned through 
100% positive
, 5 star feedback on over 30,000 transactions. We also have an A+ rating from the BBB.
At Vault Wholesale, you are always speaking with an owner. No ever-changing bunch of guys in cubicles, no, "please listen as our menu options have recently changed", no "dial 9 for a company directory", just an owner, 365 days a year!
 So, to answer the bold red question above,
Vault Wholesale is America's Most Trusted Precious Metals Dealer! 
We're ALWAYS buying.

Most generous prices paid in the biz.

What do you have to sell today?

Love to invest more in precious metals, but don't have the resources?

Ask us how to convert your IRAs or 401(k) plan into a self-directed
Precious Metals IRA
Vault Wholesale

Joel's direct line: 503.213.3352