Weekend specials from Vault Wholesale – 4.5.19
       USA's Most Trusted Precious Metals Dealer
Joel direct: 503 213 3352
Happy Friday!
 As we close in on tax filing deadline, metal prices have remained virtually unchanged this week – except for Platinum – up $50 since last Friday's close. Platinum supply is a little hit or miss right now – we're out of one oz bars for the moment – but we do have several varieties of BU one oz coins ready to ship.
 _______________________________________________
 Quick heads up for anyone looking for some beautiful new silver bullion:
 In early January, we got a supply of 100 oz Royal Mint silver Britannia bars. They sold out instantly and we've never been able to get more. Today, we received notification that the 10 oz bars are finally arriving Monday. How long will these last at spot +1.29/oz?
_______________________________________________
 Certified coin specials: 
  Reminder: we're getting ready to launch a separate newsletter for folks who are interested in being offered high end rarities ($10,000 and up). If you would like to join our High Roller Club, please email me and I'll be happy to add you to the list. If there are particular areas of interest, or specific coins you're after, please include that info too. Thanks!
 I already had my four rare coins picked out for today when an old friend walked into our WA office with some cool Gold $20 Double Eagles that were graded in the last millennium – very old school slabs on these little darlings. Details below 🙂
 This week's rare certified coin specials include a sweet 1865 Penny, an iconic and extremely rare 1937-S Texas Commemorative silver half, a spectacular 1883-CC Morgan Dollar and a great looking 1893-S $10 Liberty Head gold eagle.
_____________________________________________
Market Conditions:
After a week or two of a roller coaster ride, we've had a relatively stress free week for metals. As noted earlier, Platinum appears poised for take off. I've seen nothing to counter last week's theory on where Platinum could be headed.
This week's closing spot prices, per 
Kitco
:
Gold $1,292.40
Silver $15.18
Platinum $902 (up $50 from last Friday)
Palladium $1,376
____________________________________________
Thanks for reading! We really appreciate it. Have a great weekend!
SILVER SPECIAL:
 The Royal Mint's Britannia bars are a hit! Back in January, we put the 100 oz bars up on our website and literally within 24 hours, we had to take them back down. We couldn't acquire any more stock. Still can't. So, we were pleasantly surprised to get notice today that the 10 oz bars are rolling in.
ROYAL MINT – TEN OZ SILVER BARS – .999 FINE 
Beautiful bars!
10 – 19 bars: only spot +1.59/oz ($167.70 per 10 oz bar)
20 – 49 bars: only spot +1.49/oz ($166.70 per 10 oz bar)
50 + bars: only spot +1.29/oz ($164.70 per 10 oz bar)
While supply lasts!
FREE SHIPPING
__________________________________________________
PLATINUM
 Last week's supply of one oz Valcambi Suisse bars are sold out. Sorry.
We expect to have some more available mid-week.
 The good news is that we have been able to lock in on some one oz platinum coins from Australia, Canada and Austria.
 To recap from last week's newsletter, we've heard talk about how auto makers had switched from platinum to palladium to manufacture catalytic converters, crushing the price of platinum and causing palladium to go though the roof. As the story goes, while palladium took off (appreciating nearly 90% in just seven months), platinum all but collapsed and these shrewd automakers began to stockpile the deflated platinum.
Now, Platinum has quietly gone up 15% in the past six weeks while Palladium had suddenly dropped 14% in two weeks. Hmm.
__________________________________________________
PLATINUM – one oz coins – KANGAROO, MAPLE, PHILHARMONIC 
Your choice of Australian Kangaroos, Canadian Maples or Austrian Philharmonics
Each coin contains one ounce of Platinum
3-9 coins: only spot +89.99/oz ($991.99 each)
10 or more: only spot +79.99/oz ($981.99 each)
First come, first served!!!
FREE SHIPPING
______________________________________________________
Joel's direct line: 503.213.3352
CERTIFIED COIN SPECIALS
 For your consideration, here are this week's cherry picked, well-below-price-guide, outstanding-eye-appeal, certified treasures. Please remember that we're trying to keep these offerings below $10,000 for now, while offering the higher end coins in our new upcoming High Roller Club newsletter. To join, just reply to this email and ask to subscribe. Simple as that.
1865 INDIAN CENT – PCGS certified MS66 RB – FANCY 5
I'll admit it, I love the fancy 5. In this 'highest known" grade, it is even nicer.
Rarity: PCGS has only graded 10 of these at MS66, with none higher!
Your price is only $2,050 – you save $800
FREE SHIPPING
Exact coin pictured – first come, first served
_______________________________________
1937-S TEXAS CENTENNIAL HALF DOLLAR – NGC certified MS68
 I've seen brand new one oz silver rounds with this exact design, but this is the first time I've seen an original of this very rare and iconic Alamo Commemorative.
NGC has only ever graded 9 coins as high as this MS66, with none higher.
NGC price guide is 
$14,000
 (PCGS is $25,000!)
Your price is only 
$5,995 – WAY LESS THAN HALF!
Exact coin pictured – first come, first served
FREE SHIPPING
P.S. Yes, we have the one oz rounds available; as low as spot +1.49
_________________________________________
1883-CC MORGAN DOLLAR – NGC certified MS67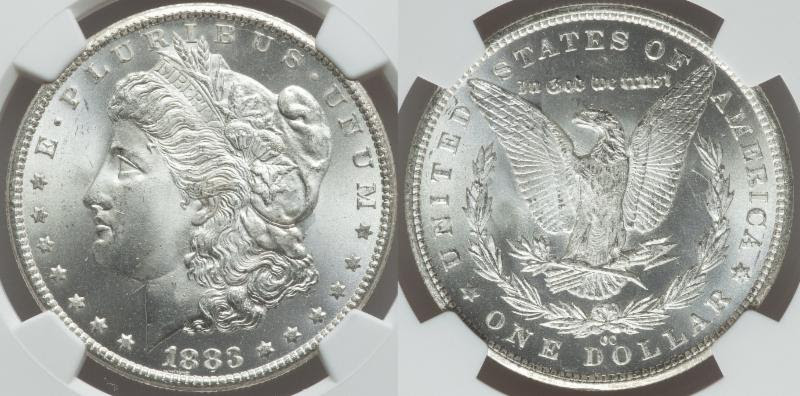 That is one FROSTY, nearly flawless Carson City Morgan. In fact NGC has only ever graded one 1883-CC Morgan higher (and it is listed at $67,500!).
Your price is only $3,550.
Exact coin pictured – first come, first served
FREE SHIPPING
_______________________________________________
1893-S $10 LIBERTY HEAD – PCGS certified MS64
MS64? Really, PCGS? That's it? REALLY?! Tough graders!
PCGS population is only 3 (with only 3 graded higher. I'd love to see one!)
Your price is only $6,250.
Exact coin pictured – first come, first served
FREE SHIPPING
_____________________________________________________
JUST IN:
 Please pardon the group shot, but I wanted to drop this into the newsletter as quickly as possible. Individual reverse images available on request.
$20 DOUBLE EAGLES in CLASSIC OLD SCHOOL HOLDERS
 There are holders, there are old green holders (OGH) and then there's this 1904 $20 Liberty. I think it's older than "OGH".
We'll sell individually as follows:
1874 $20 Liberty, NGC AU58: only $1,539 ($300 below price guide)
1904 $20 Liberty, PCGS MS63: only $1,459
1910-D Saint-Gaudens, PCGS MS64: only $1,499 ($300 below price guide)
Or buy all three (if still available) and
take $100 off 
($4,497 – $100 = $4,397)
FREE SHIPPING
exact coins pictured – first come, first served
______________________________________________________
 Call Joel direct at 503.213.3352 to order
EVERYTHING! If you don't see it among the 
over four million dollars of inventory
 in 
our eBay store
, or on 
www.vaultwholesale.com,
please ask. If we don't have it on hand, we will quickly source it for you at a great price.
___________________________________________________
Fine print:
 Prices include discount for payment by bank wire or personal check. Most prices include shipping and insurance (see individual items for minimums, if any, required to receive free shipping). Prices offered are indications only and are subject to change without notice. Please call to confirm.
___________________________________________________
Questions?
 We're always glad to hear from you. Feel free to call or email any time.
Joel's direct line: 503.213.3352
Thanks for looking and thanks again for your business. We appreciate it!
For our newer clients:
 WHO EXACTLY IS VAULT WHOLESALE?
 Great question!
 We are a small, family run, U.S. business, with offices in Central California and Southern Washington State. We're celebrating 
20 years on eBay
, where we are 
Power Sellers
, with 
Top Rated
 status, earned through 
100% positive
, 5 star feedback on 
over 29,000 transactions
. We also have an A+ rating from both the 
California
 and the 
Washington 
Better Business Bureaus (BBB).
 At Vault Wholesale, you are always speaking with an owner. No ever-changing bunch of guys in cubicles, no, "please listen as our menu options have recently changed", no "dial 9 for a company directory", just an owner, 365 days a year!
 So, to answer the bold red question above,
Vault Wholesale is America's Most Trusted Precious Metals Dealer!
Most generous prices paid in the biz.

What do you have to sell today? 

Love to invest more in precious metals, but don't have the resources?

Ask us how to convert your IRAs or 401(k) plan into a self-directed
Precious Metals IRA
Vault Wholesale

Joel's direct line: 503.213.3352

If you've read this far, you must really like us! Thanks 🙂
Don't know if it helps us, but will you please take a second to like our Facebook page? We'd really appreciate it!